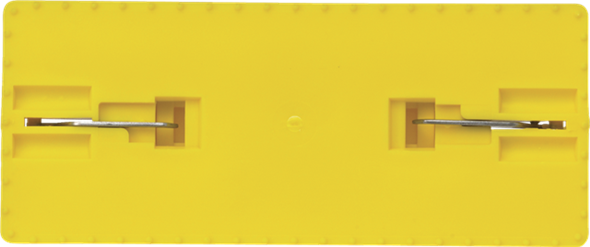 Padholder
classic-editor-remember:
Material:
From:
Width:
Height:
Length/Depth:
Weight:
Max. pH-value in Usage Concentration:
Min. pH-value in usage concentration:
Max. cleaning temperature (Dishwasher):
Max usage temperature (food contact):
Max usage temperature (non food contact):
Min. usage temperature:
Recommended sterilisation temperature:
total_sales:
dfiFeatured:
slide_template:
rs_page_bg_color:
product_image_on_hover:
custom_tab_priority1:
custom_tab_priority2:
header_view:
layout:
Description
Secure cleaning pads with a lockable pad holder.Enabling users to safely clean floors, under equipment, stainless steel mezzanines, and white PVC walls.