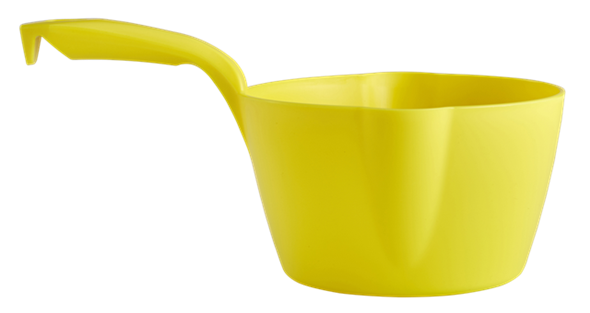 Round Bowl Scoop 2 Liters
SKU:
From:
total_sales:
slide_template:
classic-editor-remember:
Material:
Width:
Height:
Weight:
Capacity:
Max. pH-value in Usage Concentration:
Min. pH-value in usage concentration:
Max. cleaning temperature (Dishwasher):
Max usage temperature (food contact):
Max usage temperature (non food contact):
Min. usage temperature:
Recommended sterilisation temperature:
dfiFeatured:
rs_page_bg_color:
product_image_on_hover:
custom_tab_priority1:
custom_tab_priority2:
header_view:
layout:
Description
Lightweight and durable, this ergonomically designed Round Bowl Scoop features a pouring spout on two sides to enable both left and right-handed users to pour from the scoop. One-piece construction eliminates areas where bacteria can be harboured, and a smooth surface allows for easy cleaning. Ideal for use in food production areas to move food ingredients, liquids, etc. The scoop's interior contains a measuring scale.